Factory direct sale vertical textile press baler lift machine

Our semi-automatic hydraulic baling machine, automatic pusher hydraulic packing machine is mainly used in various plastic factories, waste paper factories, recycling company etc, suitable for film, forage, straw, cotton, rags, waste paper, etc. Plastic packaging and recycling is an ideal equipment for improving labor efficiency, reducing labor intensity, saving manpower and reducing transportation costs. The nominal pressure is 20 tons, 30 tons, 40 tons, 40 tons, 60 tons, 160 tons, and other specifications, and can be designed and customized according to the requirements of users.
Hydraulic cans compactor pressure machinery details
1>Host Frame System
High quality thick steel plate, with Gas shielded welding sturdy frame, advanced mechanical design makes the equipment durable.
2>Conveying System
High quality thick beam frame, high-strength steel conveyor belt style.
3>Hydraulic System
Hydraulic pumps, solenoid valves and hydraulic cylinder seals and other key parts use imported components, making high packing pressure, low-speed block , durable and small noise.
4>Electronic Control System
Adopt siemens motor, original PLC programmable controller. Other buttons of paper compactor machine, sensors, infrared shooting, remote control systems and other key parts adopt imported components, realizing simple operation and easy maintenance.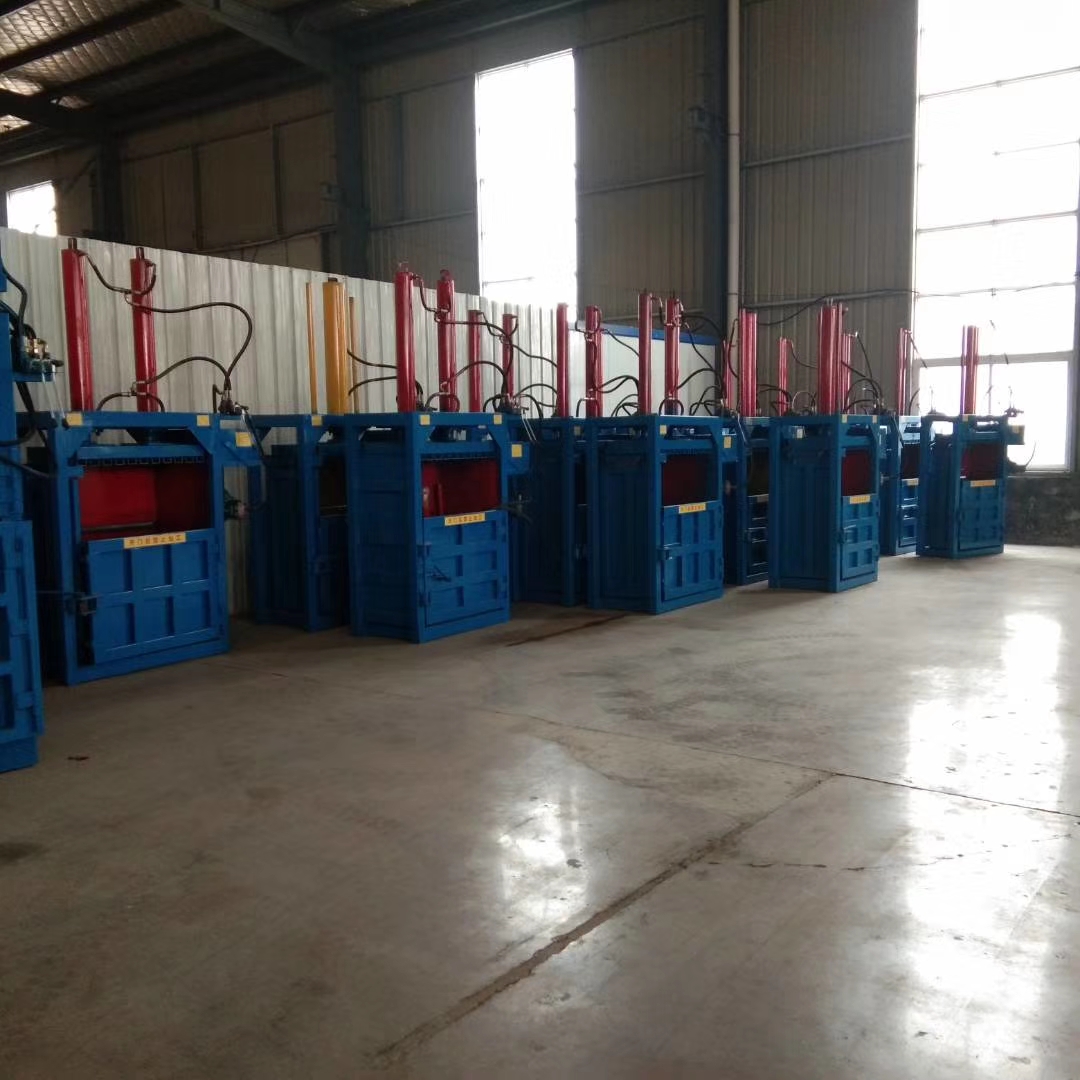 Hydraulic vdertical press baling tie machine characteristics
1. The speed of packing is high, it takes only 1 minute for each bundle to be finished.
2. the imported relay is used to control the circuit, which effectively prolongs the service life of the equipment;
3. the rigid plate of 5 mm thick is used.
4.This hydraulic baling machine has the advantages of moderate operating height, simple and convenient operation, and more ease of operation. Suitable for packing lighter items.
5. with improved design and careful manufacture of professional R & D centers, the use of hydraulic baling machines has been continuously expanded, straw, plastics, pulp, powder, Paper scraps can be packed.
6. Hydraulic packaging machine is a mechanical structure, some of the key parts of the use of domestic famous parts
Small hydraulic baling machine with fashionable appearance, fine workmanship, four bundles, three bread boards, one side feed, convenient operation; equipped with anti-rebound barbed hook, safety switch and open safety chain organization; use advanced electrical control element, easy to operate, Durable, can be used without debugging, manual bundles, automatic turnaround; rigid plate structure, easy to recover a variety of wastes, fast compaction, low noise, high efficiency; when non-pressure travel, Automatic return of ballast to avoid high oil pressure and reduce electricity.